Lucidtalisman
Regular price
$12.00 USD
Sale price
$12.00 USD
Unit price
per
Sale
Sold out
Lucid Key Ring™ is a unique key chain that not only keeps your keys together, it encourages lucid dreams! This double sided amulet has a beautiful bronze and enamel finish.
Are you Lucid when on the go?
The Lucid Key Ring encourages lucid dreams by serving as the perfect "dream totem" on the go.
Let's be honest.... We are often not very lucid when moving between places in our daily lives-- such as entering a building or leaving the car. As a reality check tool, the Lucid Key Ring serves as a reminder to ask yourself "Am I awake? Am I dreaming?" when you're on the go: running errands, heading to work or back home again.
When you use your keys and step over the threshold of a door, look at the Lucid Talisman and do a reality check! Soon, you may have a dream in which the Lucid Talisman will make a spontaneous appearance.
Lucid Key Ring Specifications
The Lucid Key Ring™ is composed of solid zinc alloy with an enamel and zinc finish. It's nickel free and allergy safe. The dimensions of the key ring's pendant are 3.8cm (1.25 inches) in diameter and 3mm thick. At just over 20 grams (.7oz), this key chain is reassuring in the hand but unobtrusive in the pocket.
Lucid Dreaming Support
After purchase, get a free 7 day email course on building a successful lucid dreaming practice with the help of the Lucid Talisman.
Share
View full details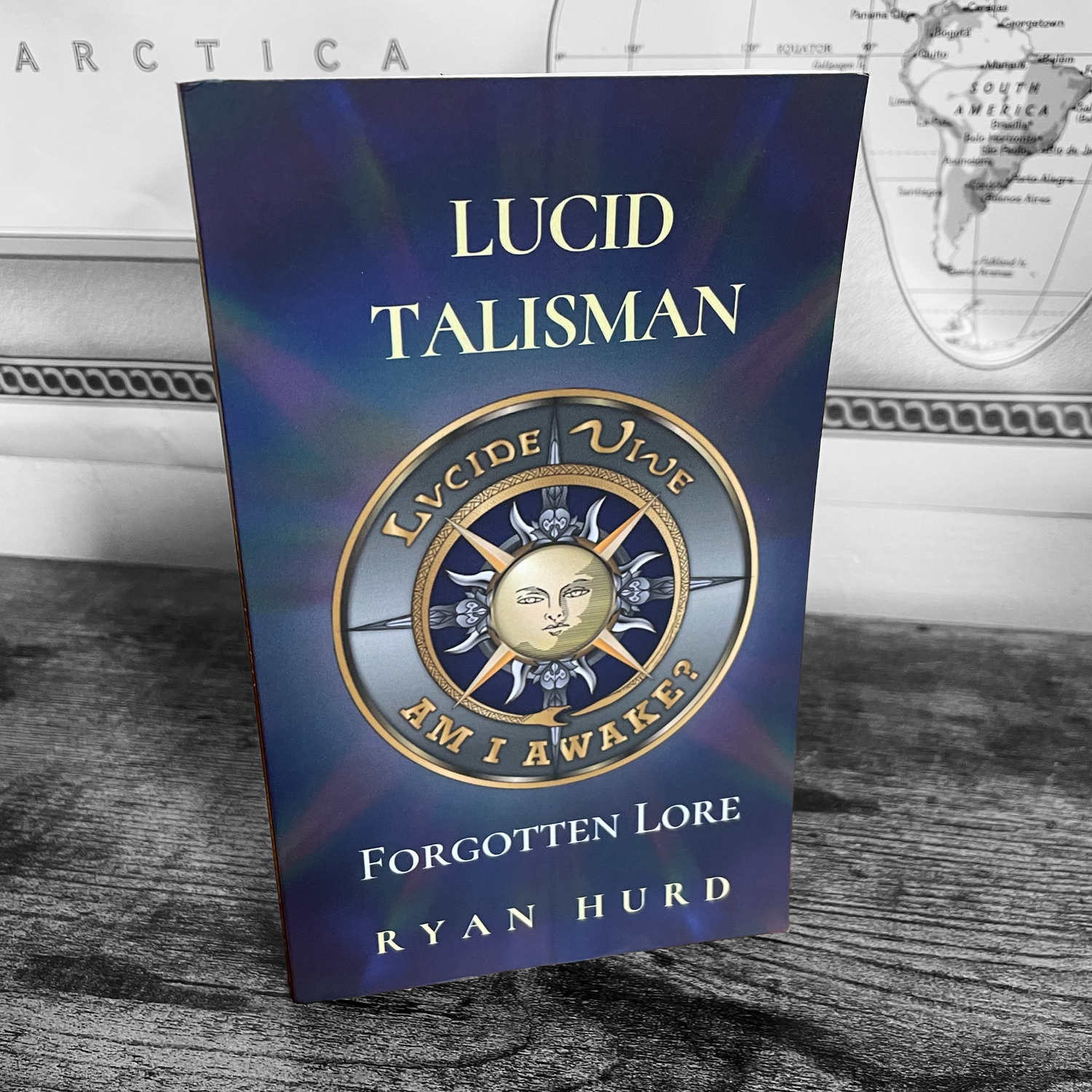 Discover the deeper mysteries
Talisman and amulets have been used throughout history and across cultures as magical dream objects. With clear instructions and simple exercises, this concise book with full color images shows you how to integrate the Lucid Talisman (or any liminal object) into the lifelong quest for self-knowledge.
Learn more