Lucidtalisman
Regular price
$15.00 USD
Sale price
$15.00 USD
Unit price
per
Sale
Sold out
The Lucid Pendant™ is a unique double-sided charm necklace that supports your journey towards having more lucid dreams and a more lucid life. The pendant comes with instruction card and supportive in-depth instruction by email.
Greater Lucidity, Day and Night
The Lucid Pendant features the art of the Lucid Talisman Relic in a solid, double-sided pendant that has a comfortable feel and weight when worn.
The Lucid Pendant™ encourages lucid dreams by serving as the perfect "dream totem." This charm pendant can be combined with mental practices for increasing lucid dreaming at night as well as encouraging mindfulness during the day.
Activate your Lucid Pendant™ as a:
Reality Check tool to ask yourself if you are dreaming. Soon you will find yourself doing a reality check in a dream!
Mindfulness tool for when you spontaneously see the necklace in the mirror or someone asks you about it.
Grounding anchor during times of boredom or anxiety.
Dream Sign tool for injecting bizarre imagery into dreams and directly spurred on lucidity in the dream.
Comforting presence at night for those disturbed by frequent awakenings, sleep paralysis or nightmares. Hang it on your bedpost at night as a dream catcher.
Pendant Specifications
The Lucid Pendant is composed of a brass alloy with a zinc finish. It's nickel free.
At 20 grams (.7oz), the Lucid Pendant has a reassuring but comfortable presence while worn. Dimensions are 3.8cm (1.25 inches) in diameter and 3mm thick. The necklace is a soft and durable braided nylon rope with a spring-ring fastener. Comes with instruction card.
Lucid Dreaming Support
After purchase, get a free 7 day email course on building a successful lucid dreaming practice with the help of the Lucid Talisman line.
As with all our products:
FREE SHIPPING in the US
International Shipping is $8 Flat Rate
Priority Mail Shipping also available for US customers.
Share
View full details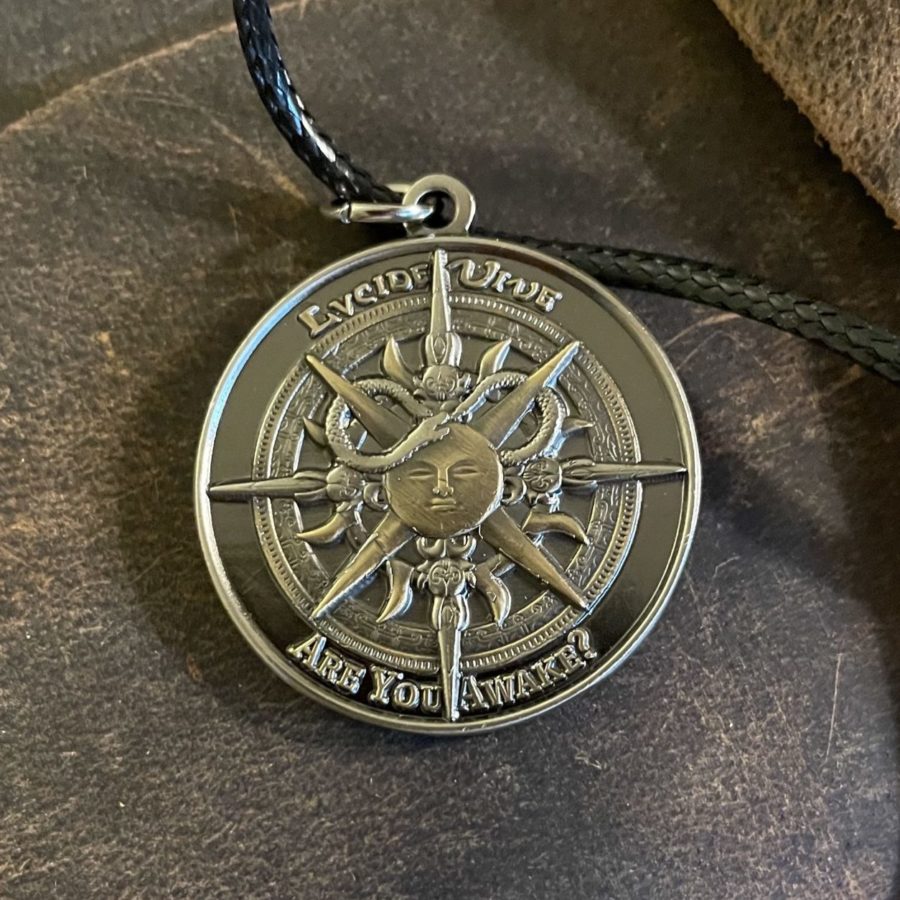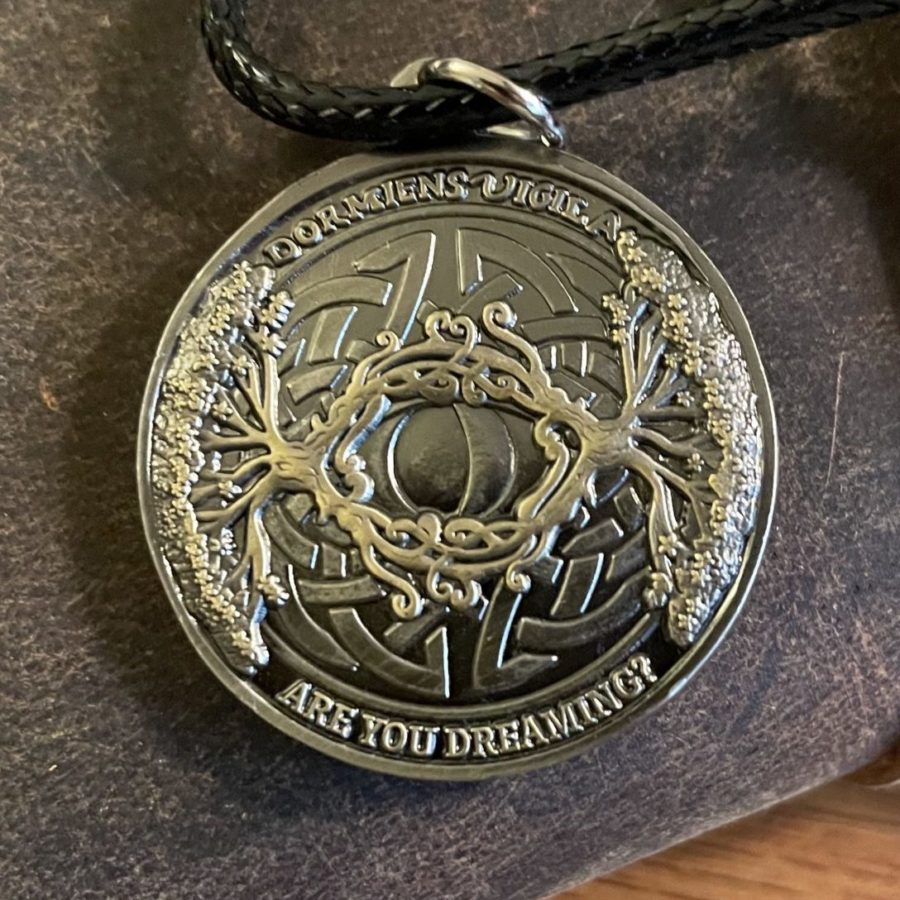 To compliment the coin
I bought the pendant to compliment the coin and am glad I did. It is just as high quality as the coin but smaller. The coin is 50mm and this is 30mm. Comfortable to wear while letting you know it is there. I would highly recommend adding this to your lucid toolbox!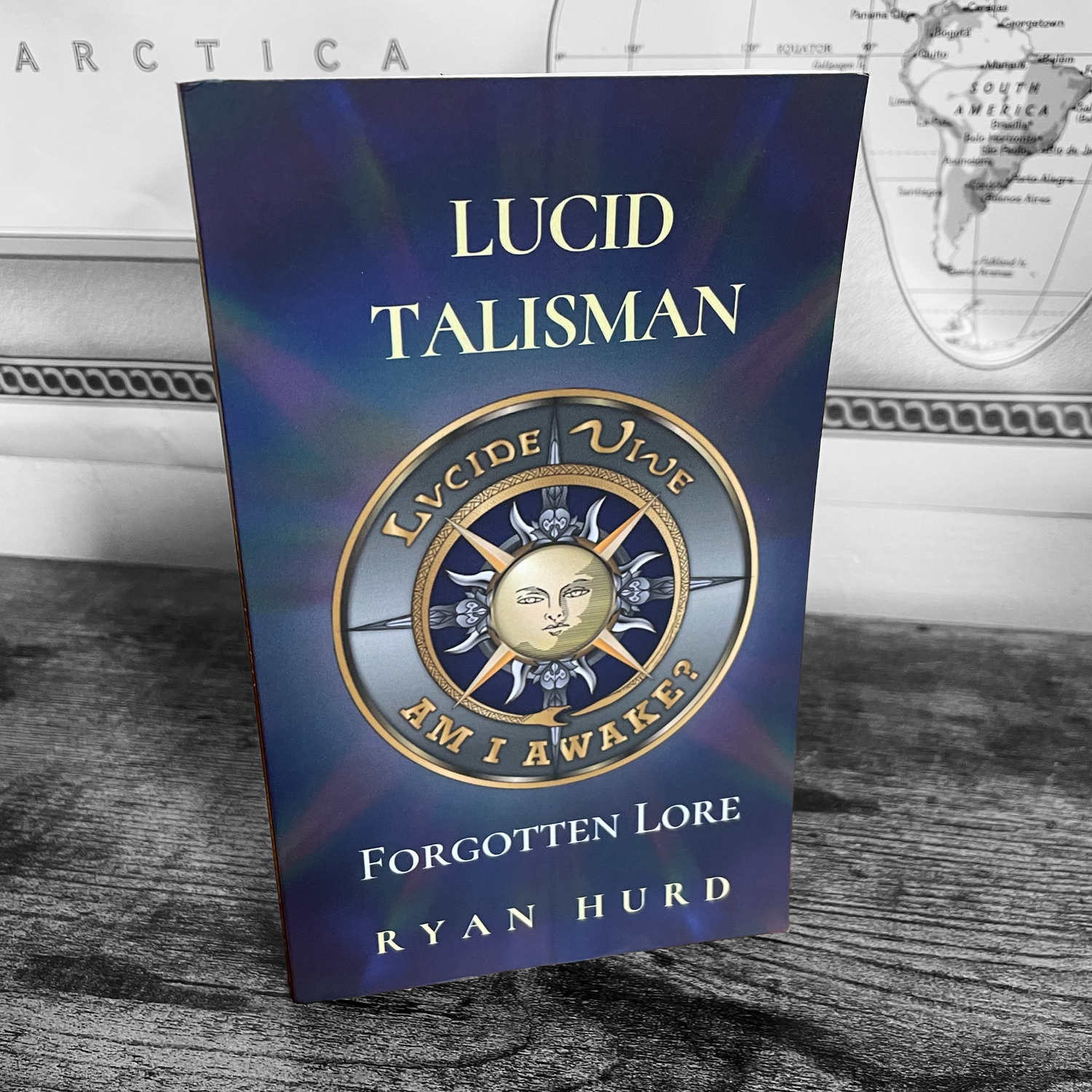 Discover the deeper mysteries
Talisman and amulets have been used throughout history and across cultures as magical dream objects. With clear instructions and simple exercises, this concise book with full color images shows you how to integrate the Lucid Talisman (or any liminal object) into the lifelong quest for self-knowledge.
Learn more