Lucidtalisman
Regular price
$51.75 USD
Sale price
$46.50 USD
Unit price
per
Sale
Sold out
For the serious dreamer! The Collectors Set includes: 1 Lucid Talisman, 1 Lucid Amulet, 1 Lucid Keyring, and 1 Lucid Magnet. The Lucid Talisman Collectors Set saves you 10% compared to each item sold separately.
Immerse yourself in Lucid reminders with the Lucid Talisman Collectors Set.
The Lucid Talisman works in your pocket or on your desk as a paper weight
The Lucid Amulet sits perfects around your neck, encouraging lucid moments in the mirror as well as spontaneous conversations.
The Lucid Keyring is for staying lucid on-the-go, and doing reality checks while unlocking doors and passing over thresholds.
The Lucid Magnet reminds you to ask if you're awake while raiding the fridge, freshening up in the restroom, or at your desk.
Lucid Dreaming Support
Free 7 day Lucid Dreaming Training Course with purchase.
Share
View full details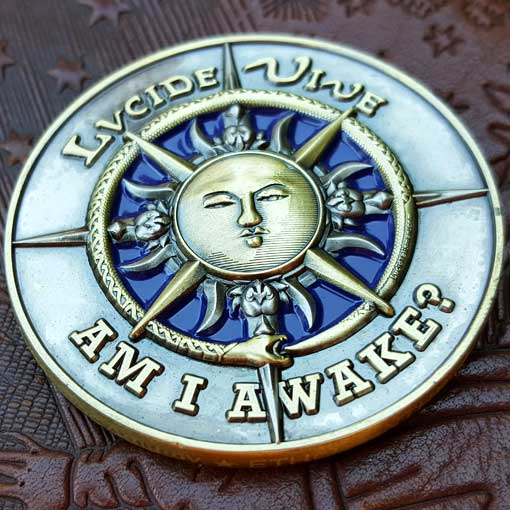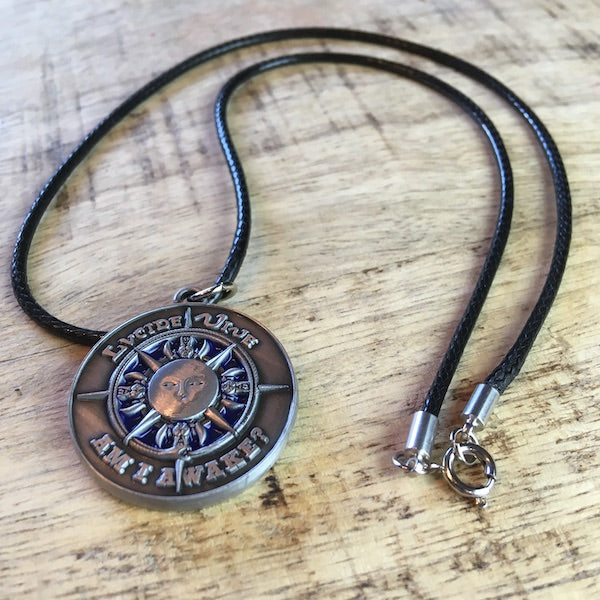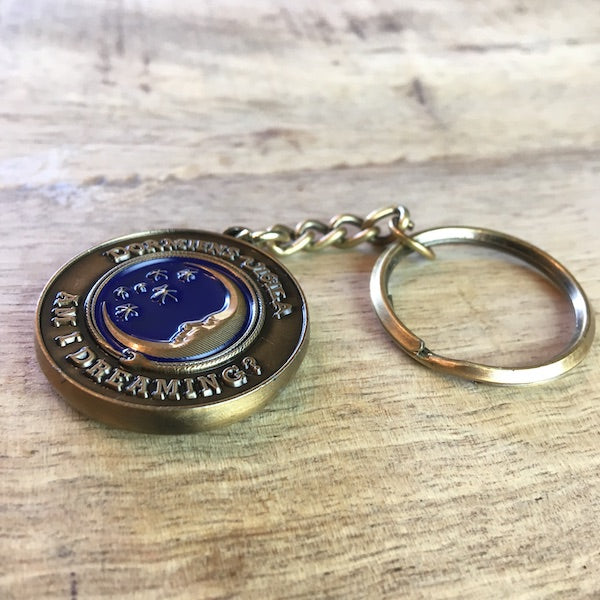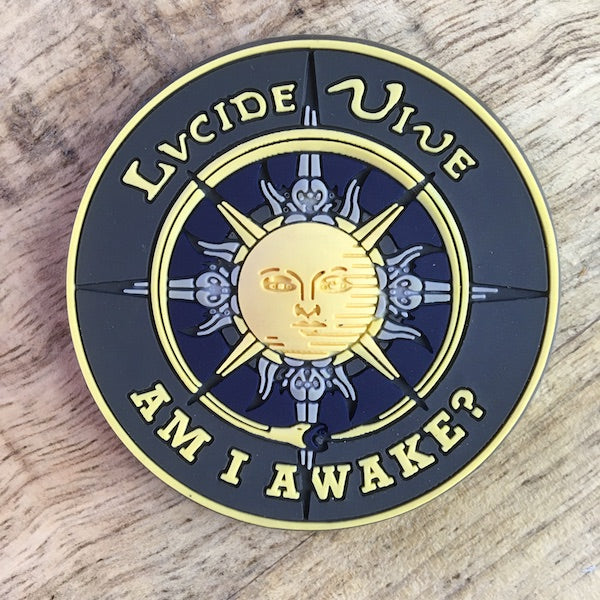 Beautiful icons and and an attractive book full of ideas about using them!
Every time I come back to restock my icons, I worry that they might have gone out of production! Turns out, that Mr. Hurd has added a book to the collection and there was an amulet of a style I'd been unaware of. Mr. Hurd most generously ''gifted'' it too me so that my collection is complete. With tokens like these, you will be effortlessly doing reality checks every time you reach into a pocket, or just feel the sheer bulk of them.
Nice set
Already 2 weeks? Omg. Well until now I am very satisfied, I just take time to feel them more and connect the two worlds together. Actually an other talisman I found a week or two before I ordered your book, a butterfly ring, appeared for the first time in a lucid dream, where a dakini who had also a butterfly ring connected it with mine! Cool 😊.
A suggestion tough: concerning the necklace, maybe make it a bit longer or make customers chose between sizes, so the we could see it or remove it from the neck easily.
Best,
Pháp
Love your idea for varieties for the necklace. I'm hoping to add that feature soon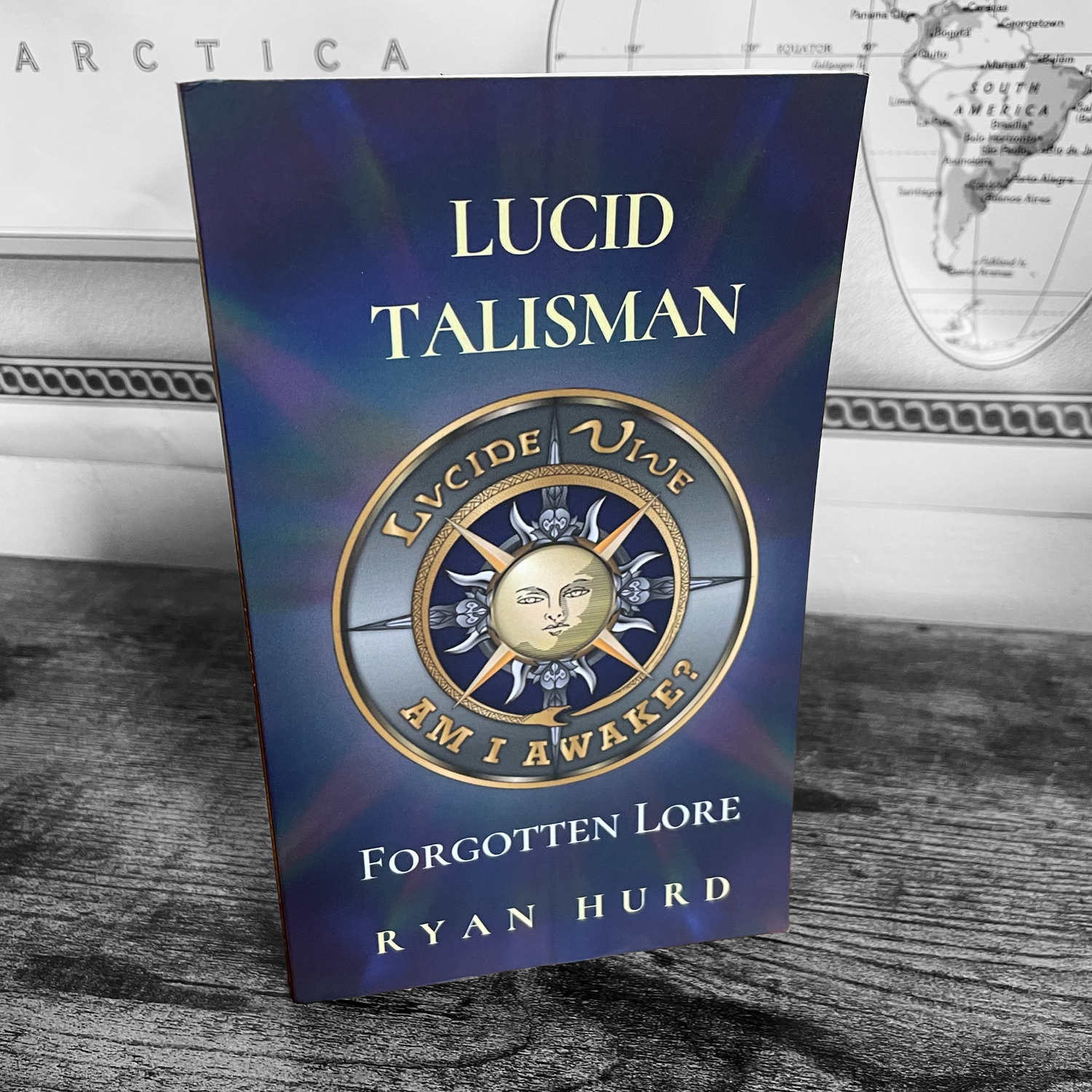 Discover the deeper mysteries
Talisman and amulets have been used throughout history and across cultures as magical dream objects. With clear instructions and simple exercises, this concise book with full color images shows you how to integrate the Lucid Talisman (or any liminal object) into the lifelong quest for self-knowledge.
Learn more